The PCW family
Although the picture below shows all six PCW and PcW 'Joyce' models plus the PcW 'Anne', there are in fact only three basic models. Shown further below are the later models, next to the original PCW 8256 for comparison, except for a PcW16 'team-picture' that will be added later.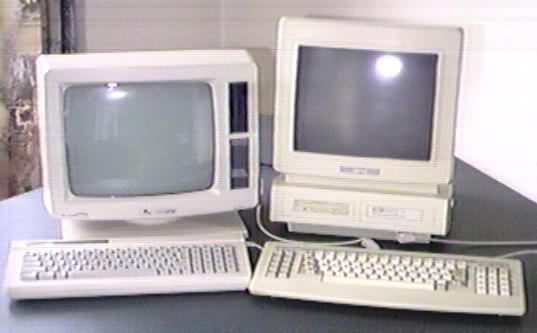 The PcW 9512+ (shape identical to the PCW 9512). The keyboard is a lot bigger; the machine higher but the monitor is smaller.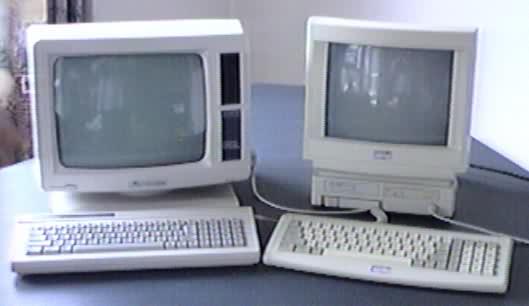 The PcW 9256 (shape identical to the PcW 10). It has the 8256 style keyboard but obviously a smaller monitor.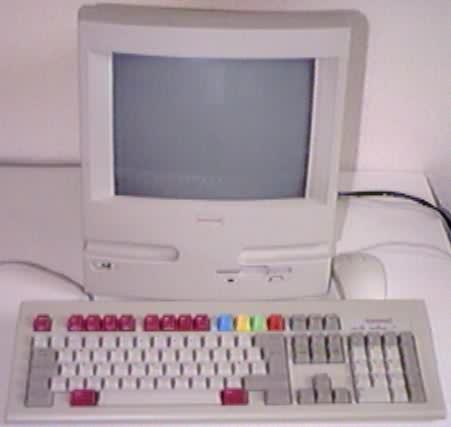 The PcW 16 'Anne', yet still without the 8256 machine for comparison (will be added later).
Its basic design and measurements resemble the PcW 10 and 9256, except for some small modifications on the front and the top. It can no longer carry a printer on top of the monitor, for instance.
Plus: due to it straight vertical lines the machine no longer suggests a separate system case (which none of the PCW's ever had) and definitely has an 'Apple' look.
Other features distinguishing it from Joyce's, are the use of coloured keys on the keyboard and the mouse.
I am still working on a composition photograph, featuring all six PCW Joyce's in on take: so far I did not succeed in reaching acceptable quality… Pictures of the various printers will be added later.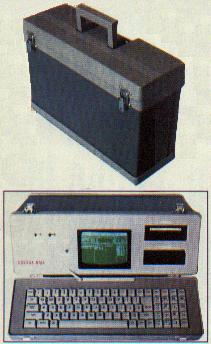 Too neat to forget a customised PCW: a converted 8256/8512 called Odessa, from Isenstein. Basically an 8512 in a carrying case with a 4" monitor. It could either be purchased from Isenstein as a finished product or you could submit your own 8256/8512 for conversion. It was therefore fully compatible with the PCW Joyce, including the expansion port. Source: 8000 Plus, November 1988. Unsure how many were made but it cannot have been many… I would love to get my hands on one of these rare beasts!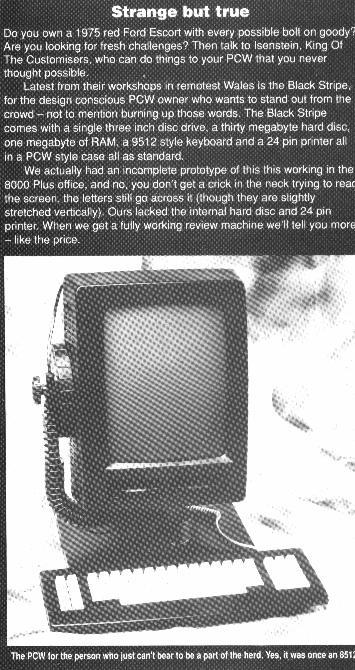 Another derivative from a PCW 8512 also produced by the Isenstein company: this one, the Black Stripe, never made it to the market. Source: 8000 Plus, September 1989. Later news reported the screen display (which, as you can see, is rotated) was of poor quality and the hard disc made it an expensive item… The rotated screen would also have involved more expenses than the Odessa - had it not been for the September issue, I would have figured to be an April-fool joke but it seems to have actually existed!